Start your free trial today!
Reactored is a teaching platform for up to 20 languages. It's compatible with all devices & ready to use without any installations.
Create interactive learning tasks in minutes and share it with your class. Reactored makes the learning process flexible and individualized. It comes with an automated grading system which helps you as a teacher to use the valuable time more efficiently.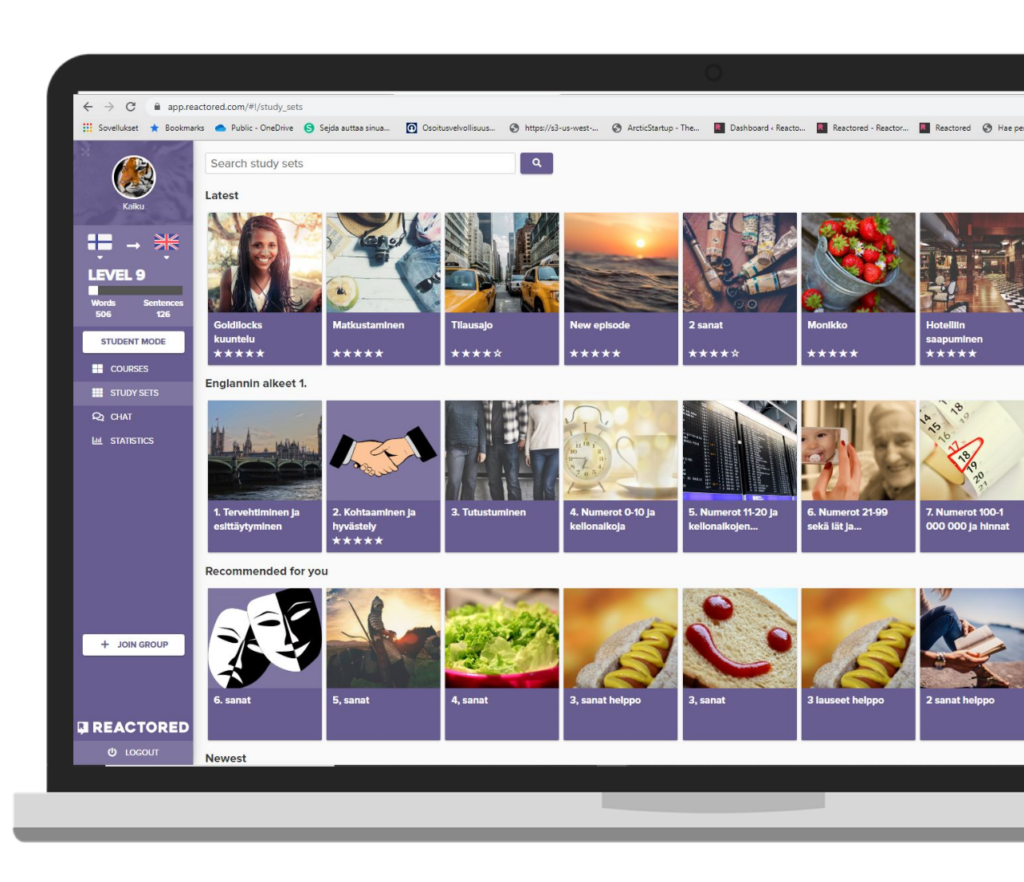 Fill in the form and start the 30 days free trial period.
To get the most out of it, we recommend to book a short briefing session (30 minutes) with your language teachers before starting.
If you have any questions about the trial period don't hesitate to contact us.
Email: info@reactored.com / Tel. +358 40 537 0375